Hi guys
i've made a few of these earth straps up from battery cable I have left over from building my car. There is pretty much an unlimited amount of them available in any colour you like as long as you want a black one
I can add a yellow band to them if you like to define it as an earth strap (MSA Blue book states your battery main earth cable must be identified by a yellow colour so it would not look out of place if being used for motorsport applications..)
please note these are not part of an "engine earthing kit"... or anything like that, they are designed as a replacement for your rocker cover earth strap, a very simple, worthwhile and aesthetically pleasing upgrade.
if you require something else of a specific length or with different terminal sizes etc please don't hesitate to ask I can usually make them up no problem, be it a different length earthing strap (g'box etc) or a 5m long live cable for a battery relocation and so on.
I have 10 years full time experience in all sorts of circuit racing from Porsche club, Britcar and Masters historic racing through to BTCC and FIA GT racing so im no stranger to producing quality work if I say so myself! I am not trying to sell myself as a master auto electrician by any means, but we have to make stuff like this up all the time its not unusual. just if anybody was wary or curious!
I can also make up Anderson plug link leads and supply you with the both halves so that you can attach an easy charging or boosting point for your cars battery. these will be supplied with 2 lengths of cable,250mm each, un-terminated unless specified.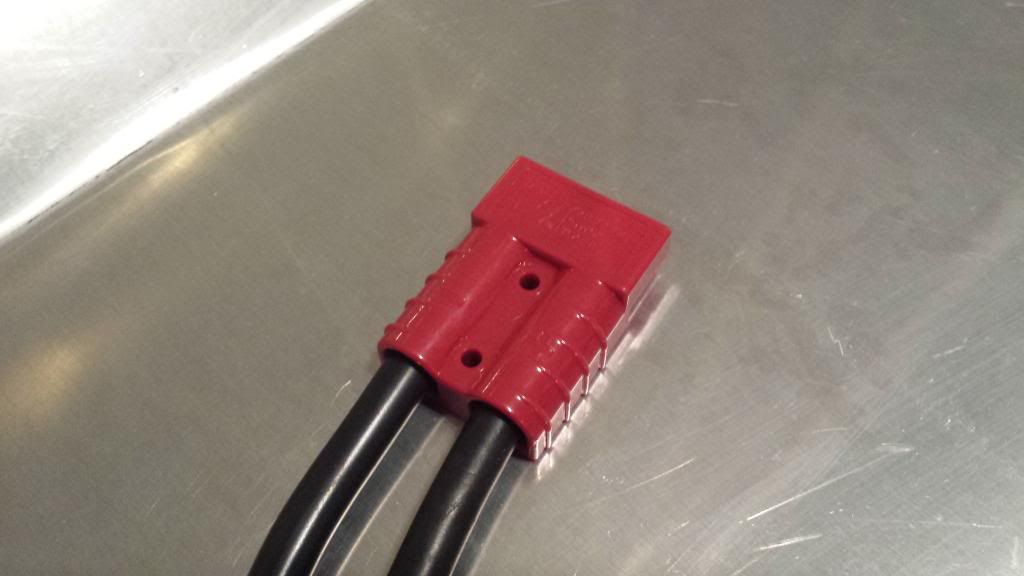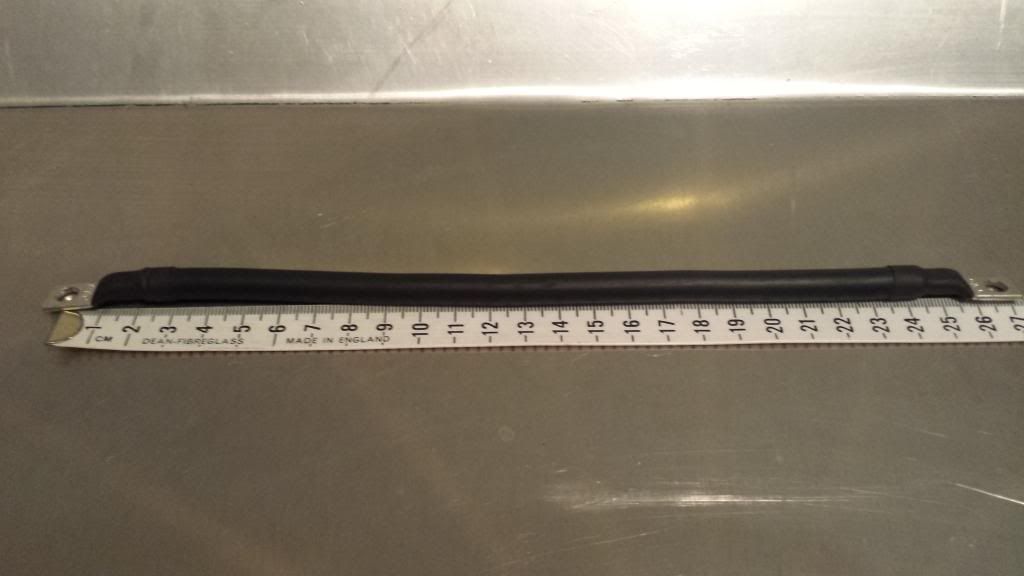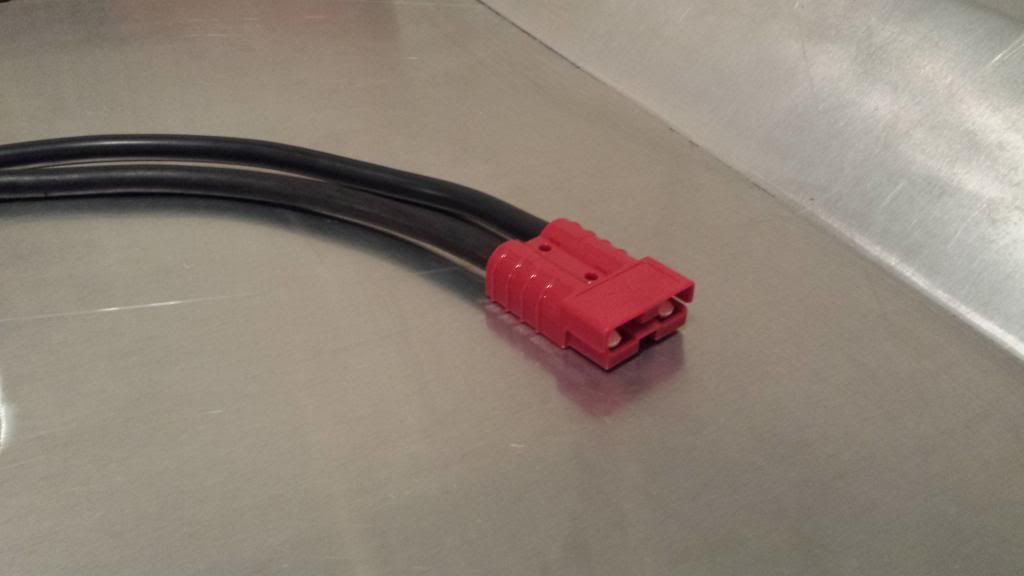 these are made from very flexible 16mm2 insulated copper cable rated to 110 amps. The earth straps are 265mm in length (centre to centre) + / - a couple of mm. they are designed to have a little bit of slack in them to allow for engine movement, please remember this when fitting it to allow for some movement so as not to strain the terminals. again though, I can do any length (so to speak) just put in a request!
the earth straps are priced at £12 delivered to uk mainland
Anderson plug and leads priced at £18 delivered/ extra half of plug £20 delivered to uk mainland