Previously known as "Spooner Productions"
Thankyou for clicking on this thread
"Spooner Restorations"
is a long running group buy for refurbished / painted rocker covers for your Integra. I also offer other painting work as described below: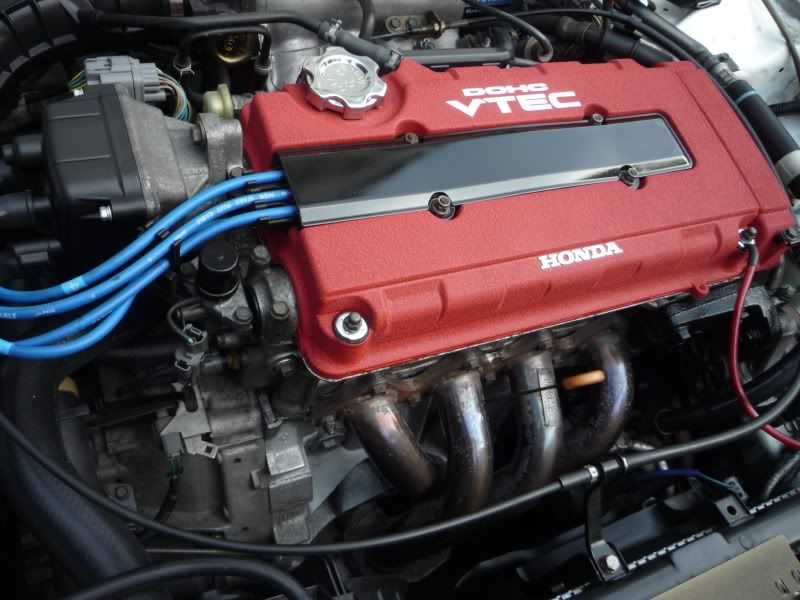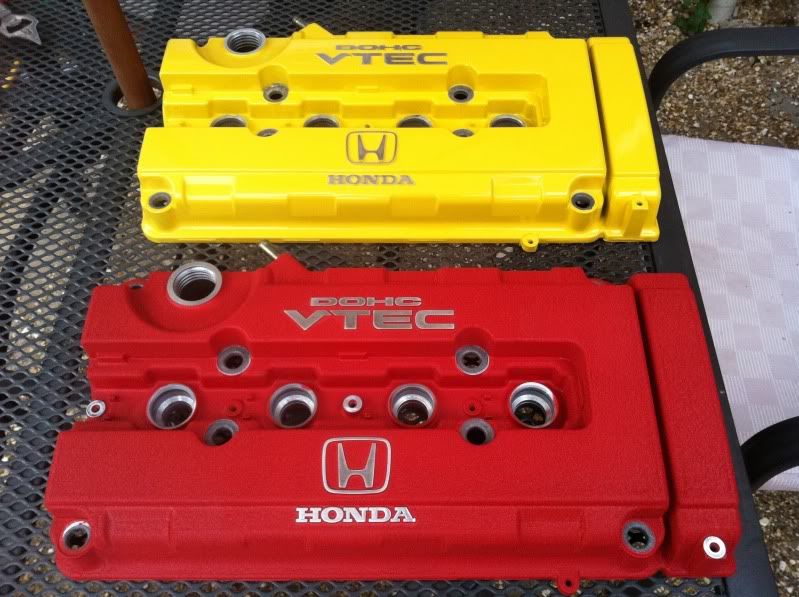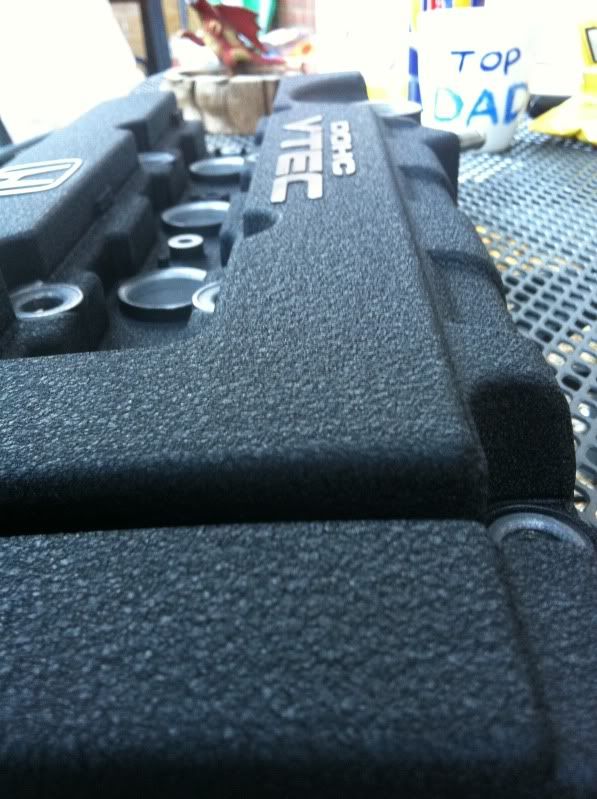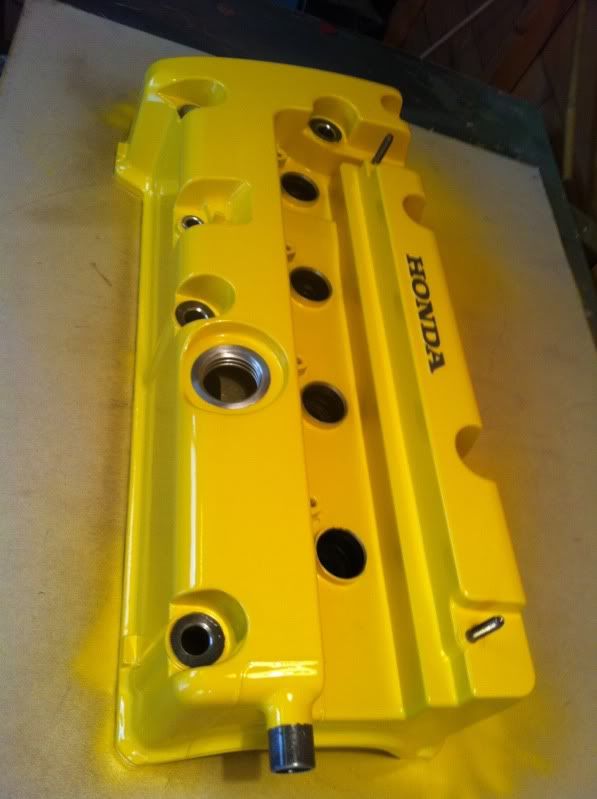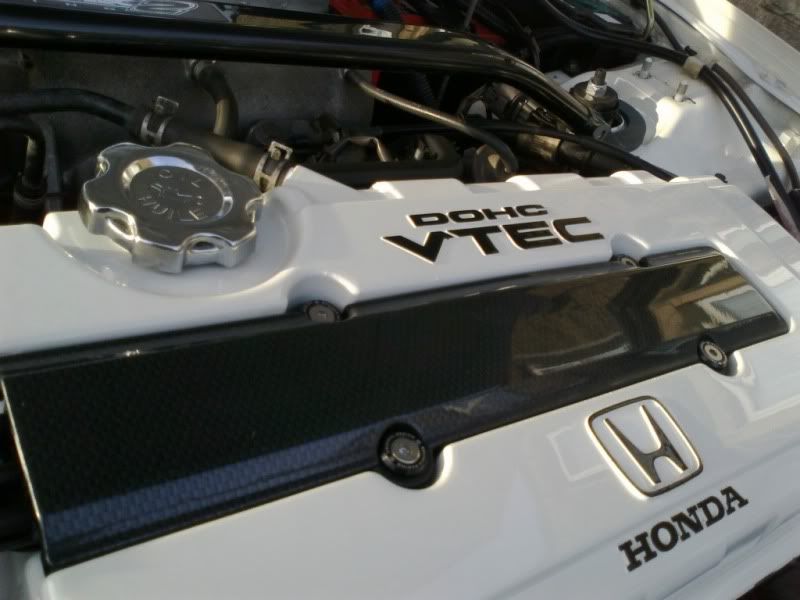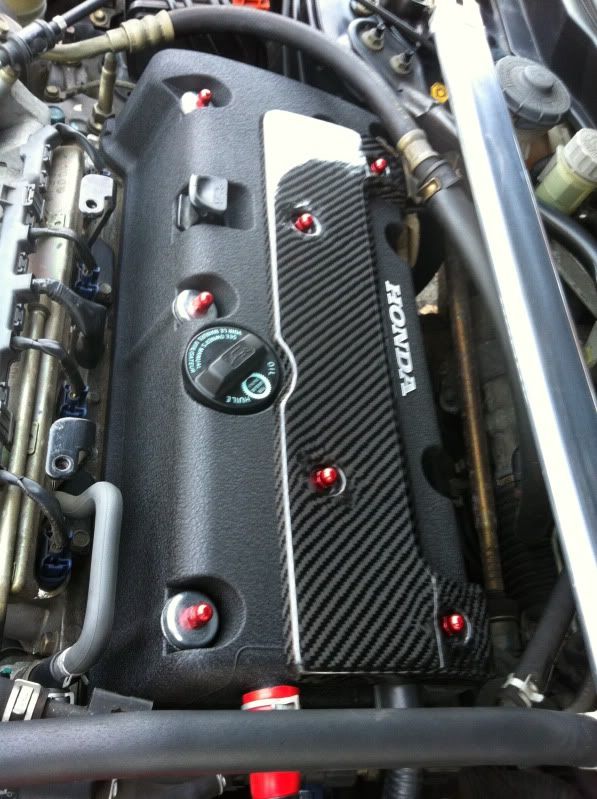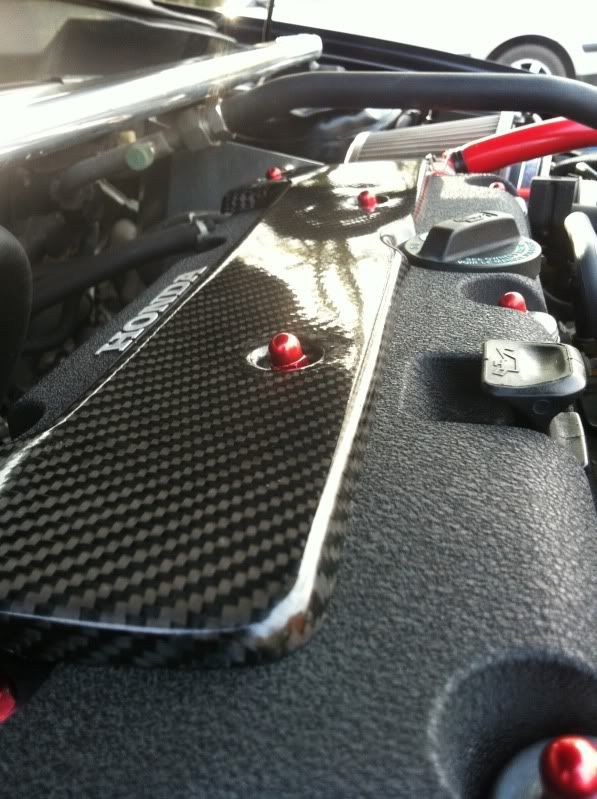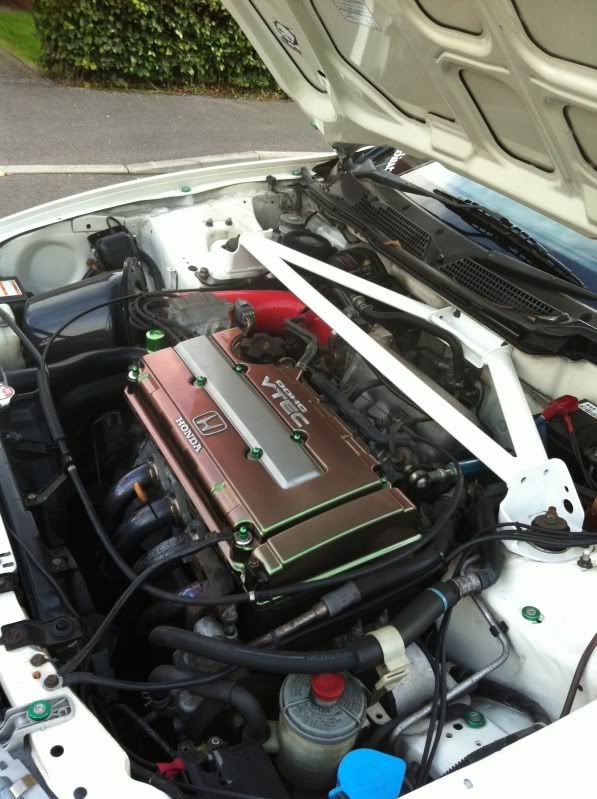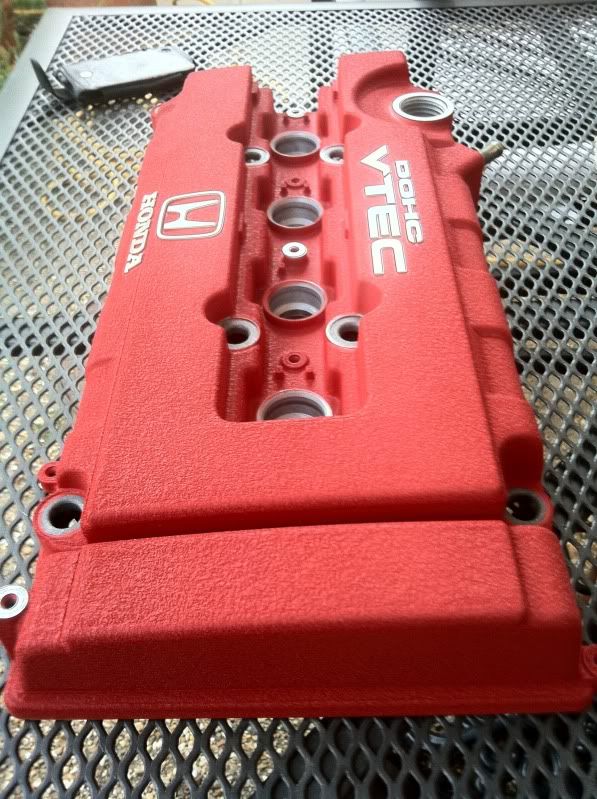 Honda Rocker Covers
– Specialising in refurbishing and spraying rocker covers for Honda B, K series, and H22 engines. Finishes include the popular Honda OEM wrinkle red & black. A wide range of colour choices and finishes are available from pearlescent to flip paint, to popular custom colours such as the J's racing blue, Spoon yellow and Honda's famous Championship White. All rocker covers sold are refurbished professionally using a detailing spray gun. Cellulose based / 2K paints, aluminium etching primer and a durable clear coat produce a superb finish that will withstand the high engine temps. Prices start from just £60 on part exchange basis!
Exchange basis works by me sending you your new rocker cover, and you send your old one back. Occasionally i can sell a cover outright, but the group buy will keep on running if part exchange deals are the main, so to speak!
Each rocker cover is professionally stripped of any old paint & cleaned inside and out before painting.
Pricelist for rocker cover refurbishing:
All B, K, H22 & F Series rocker covers share the list below for part exchange deals:
PART EXCHANGE BASIS:
£60 For OEM wrinkle finishes (red & black)
£65 For non metallic paint (e.g Spoon Yellow, Takata Green)
£65 - 70 For metallic paint (e.g my take on J's racing blue, Honda Knighthawk black pearl)
£75 For flip paints (many available please pm)
I can also paint the lettering in red/black/white for an extra £10
OUTRIGHT BUYS
- Subject to stock levels.
OEM red finishes:
£95 For a B & H series
£120 For a K & F series
Please pm for further pricing details.
Please note that the above prices are collection only excluding postage costs. For rocker covers it can work out as cheap as £8 for some couriers. You can alternatively come to me and i can swap the covers over on the day. Im based in Alton, Hampshire.
Other restoration / refurbishing work
Accessory Spraying
- Items include brake calipers, such as spoon 4 pots for the DC2 Integra R, Brembo's for the DC5. Strut braces, Inlet manifolds (All B SERIES INLET MANIFOLDS, K20 RRC & RBC) splitters, sideskirts & rear spats. Just drop me a pm with your requirements & we can go from there.
K20 RBC Inlet manifold painted OEM wrinkle black -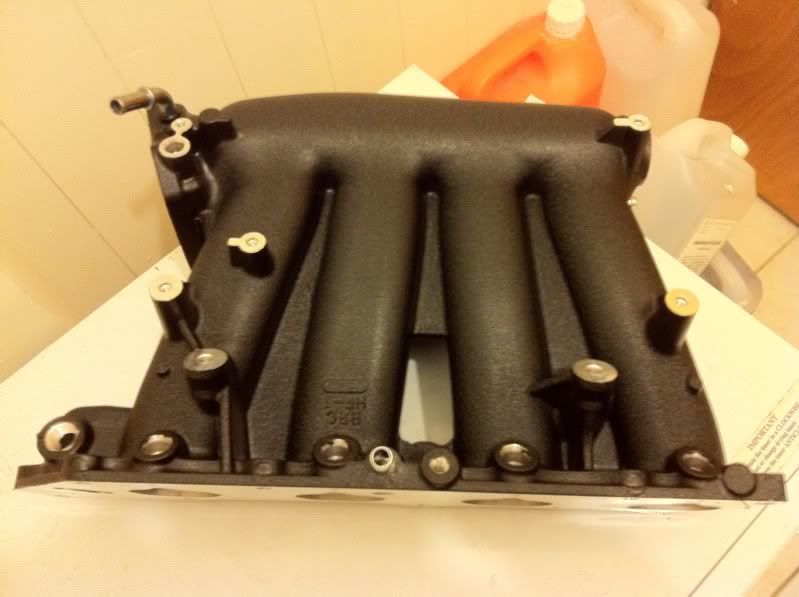 Spoon Calipers -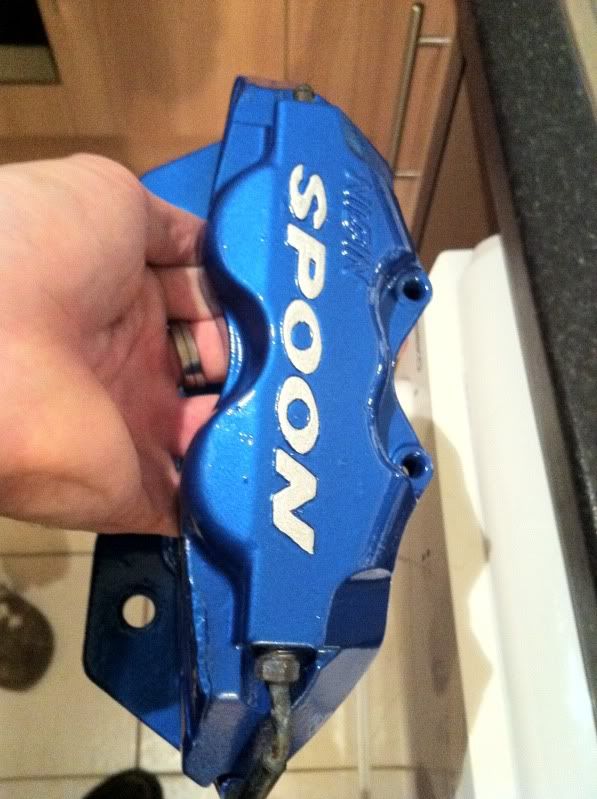 Alloy Wheel Refurbishing
– I offer an alloy wheel refurbishing service! Prices start from around £50 per wheel (15?). I use a specialist range of paints for alloy wheel refurbishing (thinners/basecoats/specific alloy wheel laquers. I can source specialist paints for wheels including the rays racing bronze & gold. Hyper silvers are also available. All wheels are etch primed for durability.
Rota Circuit 10's refurbished in Rays racing gold -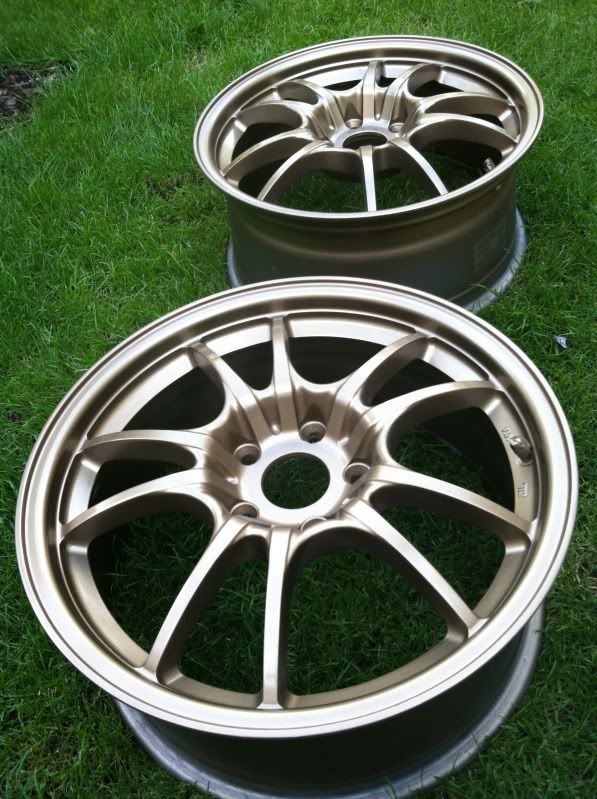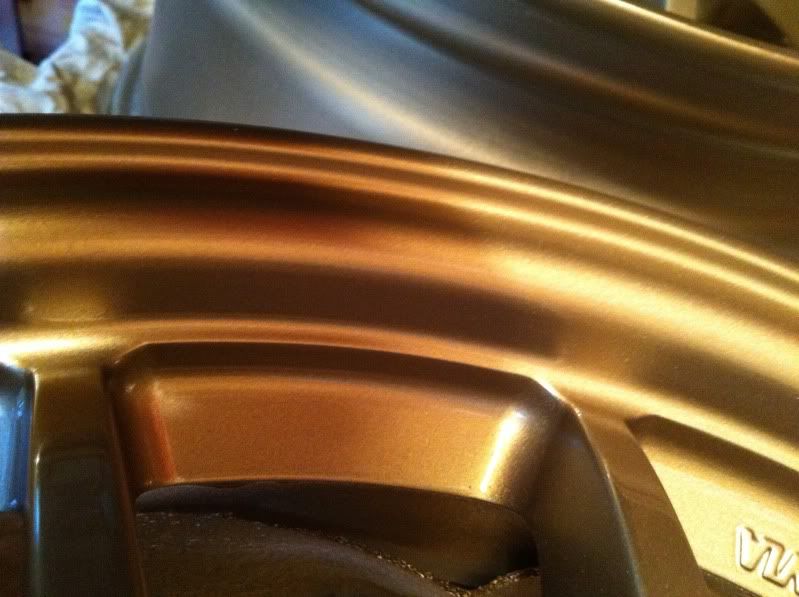 DC5 Wheels refurbished in Metallic black -
If you have any questions don't hesitate to pm! Payment can be made via paypal / bank transfer / cash on collection.
Thankyou, Paul.